Headquartered in Mumbai, Metal Tubes India provides its services to the power generation, thermal processing, oil and gas, aerospace and scores of other special and growing industries. By coordination and communication between our production and supply chains, we cater round the clock services and tracking every consignment for on-time and on-site delivery, leading to maximum customer satisfaction.
We are a stockholder and distributor of an exhaustive array of Cu-Ni 90/10 Buttweld Fittings and Cu-Ni 70/30 Pipe Fittings, in both seamless and welded manner, with a blend of several diverse alloys increasing its mechanical characteristics. The addition of Iron and Nickel to Copper is what gives ASME SB171 Cu-Ni 90/10 Flexible Couplingsa 15 ksi yield strength at room temperature as well as elevated temperatures, and they function to transmit mechanical power, from one machine to the other and are widely used in nuclear power plants.
ASTM B171 Cu-Ni Piggable Bend Dealer, Cupro Nickel Long Radius Elbow Wholesaler, Cupro Nickel 70/30 Short Radius Elbow, Cupro Nickel 90/10 Long Radius Bend Stockist.
Pipe Fittings - ASTM B466 Pipe Fittings, Copper Nickel 90/10 Cap Distributor, Copper Nickel 70/30 Stubends Supplier, Cu-Ni 90/10 Butt weld Pipe Fitting Suppliers, Cu-Ni 70/30 Seamless Buttweld Fitting Stockist, Cupro Nickel 90/10 Buttweld Pipe Fittings, Cupro Nickel 70/30 Buttweld 90° Elbow Distributor, Copper Nickel Welded Pipe Fitting, Cu-Ni Pipe Fittings, Cu-Ni 90/10 Cross, Cu-Ni 70/30 Concentric & Eccentric Reducer, ASME B467 Pipe Fittings Exporter, Copper Nickel Tee Supplier, Cupro Nickel End Pipe Cap, Cu-Ni Concentric Reducers Distributor.

40 years of Committed Experience in Cu-Ni Pipe Fittings & Other Products As Per ASTM B122
Metal Tubes (India) Supplier & Exporter Pipe Fittings In World Wide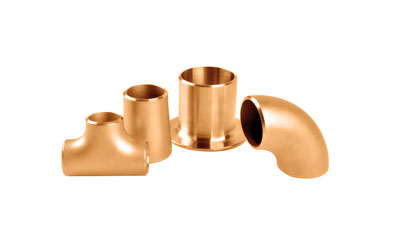 Cupro Nickel 90/10 Pipe Fitting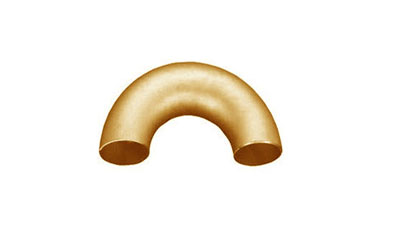 Cu-Ni 70/30 Bend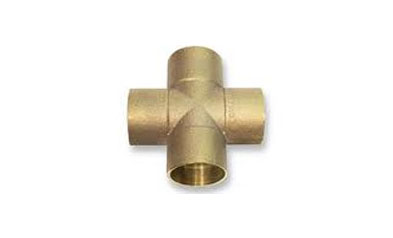 Copper Nickel Cross
We are suppliers of UNS C71500 Cupro nickel Tees to chemical processing industries, as they are known for their durability and corrosion resistance at elevated temperatures, relieving in the transmission of toxic liquids.
We now are more prepared to serve your last minute needs, as exporters, we supply you consignments at your nearest port.