Metal Tubes India is an acclaimed supplier and dealer of Nickel 200/201 Pipe Fittings in a variety of sizes, shapes, dimensions and specifications but compliant to universal standards for fitting production. We offer our product at the most pocket-friendly prices and our customized sizes.
We are manufacturers and stockists of Nickel UNS N02200 Welded Pipe Fittings are cost-saving as they require no soldering to be fitted and connected to a pipe and snug fit after a few turns and twists, thus being of significant use in the food and food processing industry. Cold rolling our WNR 2.4066 Nickel 200/201 Elbowsunder the desired conditions, with the toughness of Nickel, increases their tensile strength, gives them mighty strength for services in the automobile and machine-making industry. We are exporters and distributors of JIS NW 2200 Nickel 200/201 Seamless Pipe Fittings, which resist caustic alkalies and comfortably fit small diameter pipes, forming leak-proof piping and corrosion-free meshes in the sugar extraction and processing, paper and pulp and dairy industry.  
ASME SB366 Nickel Alloy Piggable Bend Dealer, Nickel Alloy 200 Long Radius Elbow Wholesaler, Nickel Alloy 201 Short Radius Elbow, Nickel 200/ 201 Long Radius Bend Stockist.
Pipe Fittings - ASTM B366 Pipe Fittings, Nickel Alloy Buttweld Pipe Fittings, ASME SB366 Pipe Fittings Exporter, Nickel Tee Supplier, Nickel 200 End Pipe Cap, Nickel 201 Cap Distributor, Nickel Alloy 200 Stubends Supplier, Nickel Alloy 201 Butt weld Pipe Fitting Suppliers, Nickel Seamless Buttweld Fitting Stockist, Alloy Buttweld 90° Elbow Distributor, Nickel Alloy Welded Pipe Fitting, Nickel Pipe Fittings, Alloy Cross, Nickel Alloy Concentric & Eccentric Reducer, Nickel Welded Pipe Fitting Distributor.

40 years of Committed Experience in Nickel Alloy Pipe Fittings & Other Products As Per ASTM B366 / SB366
Metal Tubes (India) Supplier & Exporter Pipe Fittings In World Wide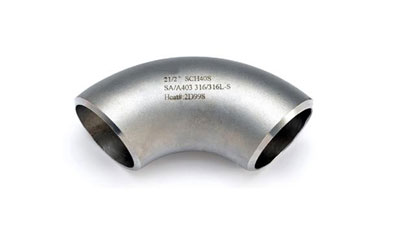 Nickel Alloy Short Radius Elbow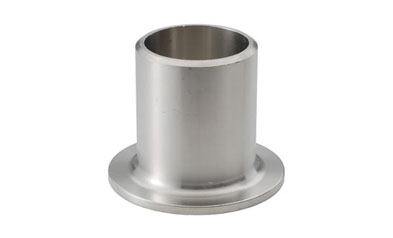 Nickel 200 Stubends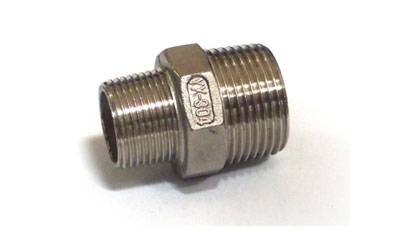 Nickel 201 Reducing Nipple
Our AFNOR N-100M Nickel 201 Pipe nipples are resistant to intergranular corrosion and embrittlement due to a controlled Carbon content, with applications in the soap manufacturing and refinery plants.