Metal Tubes India is a dynamic and skilled manufacturer and distributor of an exhaustive array of Inconel 601 Tube Fittings, in seamless, welded and fabricated conditions, with the Aluminium being added to the Nickel-Chromium Alloy making them fit to resist oxidation at high temperatures.
Our ASTM B366 Inconel 601 Instrumentation Fittings, an Austenitic Alloy fitting, has high strength and good workability, widely used thermowell sheathing material. These couplings have a distinguishing characteristic: they have an inherent readiness to bond pipes made of dissimilar materials, attaining a vital place in the glass making industry. We are suppliers and manufacturers of UNS N06601 Inconel 601 Ferrule Tube Fitting having good strength, flexibility owing to their excellent mechanical features, and high chemical resistance, thereby aiding in the transfer of acidic gases and liquids in the chemical, petroleum and refining industry. Our ASTM SB 366 Inconel 601 Compression Fittings are durable, leak-proof and corrosion free, very suitable for the pulp and paper industry, with their excellent design permitting weldability under a wide range of temperatures.
Inconel 601 Instrumentation Fitting Supplier, Inconel Alloy 601 Ferrule Fittings Stockist, Alloy 601 Compression Fittings, Inconel 601 Swagelok Type Instrumentation Fitting, Inconel Tube Fitting Exporter.
Tube Fittings - ASTM B366 Ferrule Tube Fittings, Tube Fitting, Inconel Alloy 601 Ferrule Fittings, Inconel 601 Reducing Union, Inconel Alloy Female Manometer Adaptor, Alloy 601 Union Cross, Female Manometer, Double Ferrule Fittings, Inconel 601 Ferrule Fittings, Inconel Tube Fittings, Inconel 601 Tube Fittings Distributor, Inconel Alloy 601 Swagelok Type Tube Fittings, Alloy 601 Parker T Type Tube Fittings, Inconel DIN 2.4851 Union Tee Stockist, Inconel 601 Bulkhead Male Connector Distributor, Inconel ASTM B366 Ferrule Tube Fittings Distributor
40 years of Committed Experience in Inconel Tube Fittings & Other Products As Per ASTM B366
Metal Tubes (India) Supplier & Exporter Tube Fittings In World Wide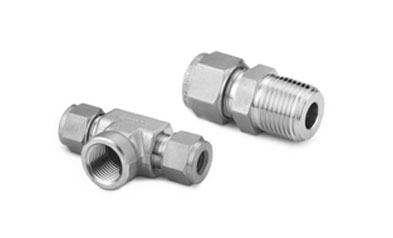 Alloy 601 Tube Adapters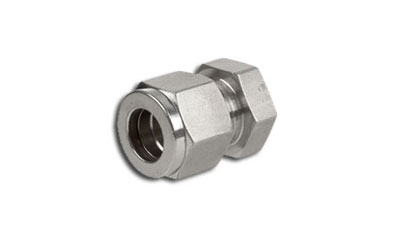 Inconel 601 Double Ferrule Fittings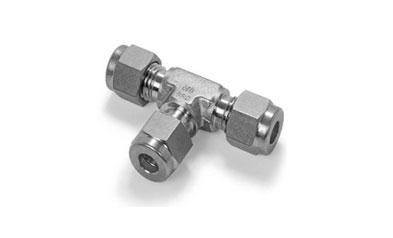 Inconel 601 Union Tee
We are exporters and dealers of Inconel DIN No. 2.4851 UNF Ferrule Fittings that resist spalling under harsh thermal cycling settings and have high resistance to caustic corrosion and chloride stress cracking.