The manufacturing processes with due compliance to international standards of production, Metal Tubes India is a manufacturer of Monel 400 Tube Fittings that are precision made and tailored to particular specifications to fit a client's industry requisites. We work closely with our customers to deliver them the best product possible.
We are stockists and stockholders of ASME SB 366 Monel 400 Compression Fittingsthat are available in various design types and shapes, with good torque capacity and are fail-safe, with high usage as connecting tubes to water and fuel tanks. UNS N04400 Monel 400 Ferrule Tube Fittings, containing high levels of Nickel, have an exceptional sea water corrosion resistance, excelling in the ship-building and marine industry. Reducing conditions in heat exchangers, condensers, valves and pumps require a sturdy tube that has a high tensile strength that can stand any amount of pressure and force, a quality exulted by our WNR 2.4360 Monel 400 Instrumentation Fittings, manned to keep at bay sensitive equipment from possible damages.
Monel 400 Instrumentation Fitting Supplier, Monel Alloy 400 Ferrule Fittings Stockist, Alloy 400 Compression Fittings, Monel 400 Swagelok Type Instrumentation Fitting, Monel Tube Fitting Exporter.
Tube Fittings - ASTM B366 Ferrule Tube Fittings, Female Manometer, Double Ferrule Fittings, Monel 400 Ferrule Fittings, Monel Tube Fittings, Monel 400 Tube Fittings Distributor, Monel Alloy 400 Swagelok Type Tube Fittings, Alloy 400 Parker T Type Tube Fittings, Monel DIN 2.4360 Union Tee Stockist, Monel 400 Bulkhead Male Connector Distributor, Tube Fitting, Monel Alloy 400 Ferrule Fittings, Monel T Type Manifold, Monel 400 Reducing Union, Monel Alloy Female Manometer Adaptor, Alloy 400 Union Cross, Monel ASTM B366 Ferrule Tube Fittings Distributor
40 years of Committed Experience in Monel Tube Fittings & Other Products As Per ASTM B366
Metal Tubes (India) Supplier & Exporter Tube Fittings In World Wide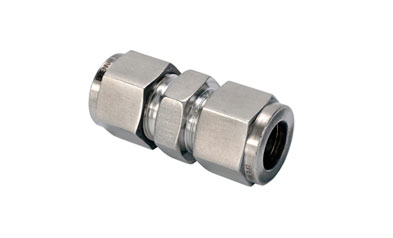 Monel 400 Straight Unions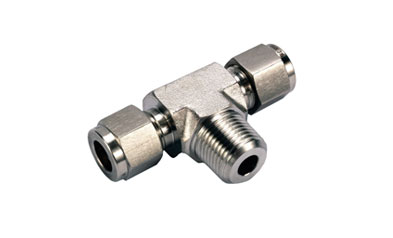 Monel Alloy 400 Ferrule Tube Fittings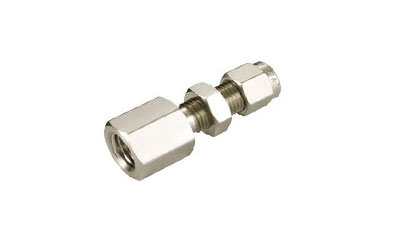 Alloy 400 Tube Fitting Connector
As exporters and distributors of ASTM B366 Monel 400 Ferrule Fittings, we implement stringent quality check parameters to ensure that our fittings are robust and serviceable.