Metal Tubes India is a veteran distributor and dealer of SS Forged Fittings we have an exhaustive storehouse where we store bulk quantities of our supreme products that are complaisant to global quality parameters.
Our contemporary attitude to customer needs has helped us to come up with superior policies to render our services. We are thereby dispensing ASTM A182 Stainless Steel Forged 304 Socket Weld Elbows to process and control systems; our elbows come with threaded ends to speed up comfort fitting to a variety of pipe sizes. We are suppliers of Stainless Steel Forged Socket weld fittings, fittings that prove to be a boon for small diameter pipes, forming leak-free piping interlocks that promote excellent flow characteristics in the dairy, fertilizer and pulp industry. Our SS Forged 310H Socket weld Full Couplingsare of permanent and temporary designs, are low weight and resistant to a number of chemicals, are used to change the pipe routes and triumph over barriers in the flow.
Stainless Steel Equal Tee Dealer, SS Socket weld Full Coupling Wholesaler, Stainless Steel Forged Pipe Fittings, SS Socket weld Fittings Stockist.
Pipes - ASTM A182 Forged Threaded Fittings, SS Forged Fitting, Forged Fitting Exporter, SS Forged Pipe Fittings Supplier, Stainless Steel Forged Fitting, Stainless Steel Socket weld Coupling Distributor, SS Forged Equal & Unequal Tees Supplier, Stainless Steel Swage Nipples Suppliers, SS Threaded Union Stockist, Stainless Steel Socket weld Reducing Insert Distributor, Stainless Steel Forged Barrel Nipple, Stainless Steel Threaded Cross, Stainless Steel Forged Pipe Fittings, ASME 16.11 Forged Fittings, SS ASTM A182 Socketweld Fittings Distributor.

40 years of Committed Experience in Stainless Steel Forged Fittings & Other Products As Per ASTM A182 / SA182
Metal Tubes (India) Supplier & Exporter Forged Fittings In World Wide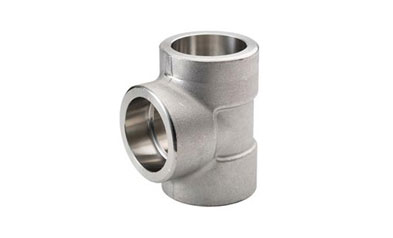 SS Forged Equal & Unequal Tees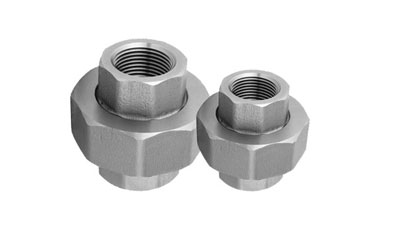 Stainless Steel Threaded Union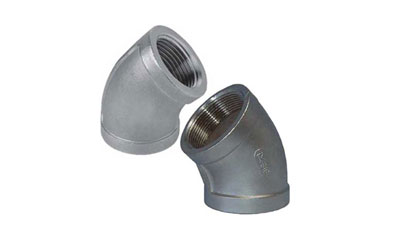 SS Threaded 45 Deg Elbow
Dependable, durable, precise and uniform, our ASME A182 Stainless Steel Forged 316L Threaded Elbows assure increased work performance and serviceability, with we being an exporter and manufacturer of these quality fittings to the oil, chemical, defence, ports, railways, etc.