Metal Tubes India is your ultimate destination to discover a variety of Stainless Steel Pipe Fittings under one roof. We, being the leading distributor and trader of SS Pipe Fittings, from street elbows to reducing tees, each one with a unique trait, are well versed with the needs of diverse industries.
We are manufacturers and suppliers of SS UNS S30403 Couplings, which have augmented resistance to general corrosion due to their low Carbon content, are demanded highly in the pharmaceutical and food processing industries. Our SS JIS SUS 310 Piggable Bends are fashioned to bear great tensile strength and abrasion resistance, all at a very low maintenance cost. ASTM SS 316 Reducing Nipples by us are made from the purest steel grades and their precision, and dimensional accuracy is what makes them desirable for plumbing applications. Recognised across several industries for the welding options they offer, our Stainless Steel 317L Pipe Tee provide acid and chloride resistant to the marine and ship building industry.
ASTM A403 Stainless Steel Piggable Bend Dealer, SS A403 Long Radius Elbow Wholesaler, Stainless Steel Short Radius Elbow, SS Long Radius Bend Stockist.
Pipes - ASTM A403 Pipe Fittings, SS Buttweld Pipe Fittings, ASME B16.28 Pipe Fittings Exporter, Stainless Steel Tee Supplier, Stainless Steel End Pipe Cap, Stainless Steel Cap Distributor, SS Stubends Supplier, Stainless Steel Butt weld Pipe Fittings Suppliers, SS Seamless Buttweld Fittings Stockist, SS Buttweld 90 deg Elbow Distributor, Stainless Steel Welded Pipe Fitting, Stainless Steel Pipe Fittings, Stainless Steel Cross, SS Concentric & Eccentric Reducer, ASME/ANSI B16.9 Welded Pipe Fittings Distributor.

40 years of Committed Experience in Stainless Steel Pipe Fittings & Other Products As Per ASTM A403 / SA403
Metal Tubes (India) Supplier & Exporter Pipe Fittings In World Wide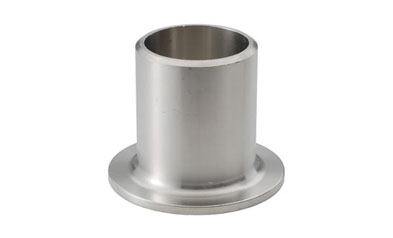 SS Stubends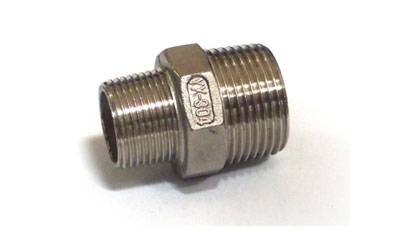 Stainless Steel Reducing Nipple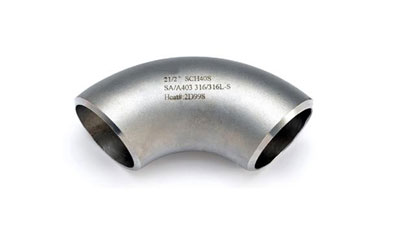 SS Short Radius Elbow
We assure you that our products are 100% defect-free, are safe to use and give the same work performance every time you use. We are exporters and stockists of Stainless Steel 321 / 321H Seamless Pipe Fittings.